Looking for a new digital design job? Hiring creative talent for your eCommerce team? We're here to help
Here at cranberry panda, our digital design & creative specialism has always been a key part of our recruitment offering. For over ten years, we've helped many creative people find their dream role in some incredible eCommerce businesses.
The demand for digital design, content and creative talent in eCommerce continues to rise. It's a competitive field, with skilled candidates looking for companies that will allow creative freedom and exciting challenges. We're always keeping up with the latest trends and developments within digital design, so we can make sure our creative specialism caters to a range of candidates and clients.
What areas of digital design & creative recruitment do we cover?
Our creative specialism is pretty broad! Candidates with specific skillsets across design and content are guaranteed to find a role that is right for them...
Our digital design recruitment team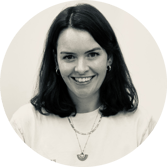 Our recruitment team is dedicated to your digital design recruitment journey, whether you are a candidate or a hiring manager! Say hello to Rosy Hastrop, our principal consultant for the design & creative specialism. She is on hand to answer any recruitment queries, help you find a new job or find digital design talent for your team.
Read our blog post to learn more about how Rosy can help you!
Digital Design & Creative: Insights & recruitment resources
We always want to keep our candidates and clients informed, so we're always adding the latest eCommerce & digital recruitment insights...here are some that are exclusive to our creative readers! We will be updating these all the time, so you'll always have the latest news from the pandas!
Get in touch with the team today!
We want to hear from you - if you're a candidate or hiring digital design talent, we can help today. Simply fill out the form and we'll be in touch!