Looking for a new ecommerce job? Need top ecommerce talent for your team? Let us help...
Here at cranberry panda, our ecommerce management, online trading and online merchandising specialism is the foundation of our recruitment offering. The whole company was built on the belief that there wasn't an ecommerce & digital recruitment agency that understood ecommerce talent.
Since then, we have placed incredible ecommerce talent into some of the most exciting online retail companies around. The demand for this talent is higher than ever, so we ensure that our ecommerce management specialism encompasses a wide range of roles.
What areas of ecommerce recruitment do we cover?
We cover many areas that make up a successful ecommerce team! With the candidates we work with, some will have a broad skillset while others specialise in a specific area.
Our ecommerce recruitment team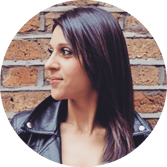 Our team is dedicated to your ecommerce recruitment needs, whether you are a candidate or a hiring manager! Say hello to Mary Haddad, our managing consultant in the ecommerce management specialism. She is ready to answer any recruitment queries, help you find a new job or find talent for your team.
Read our blog post to find out how Mary can help you!
Ecommerce insights & resources
We want to add value to our candidates and clients, so we're always adding the latest ecommerce recruitment insights...and here are some exclusive to our ecommerce audience. We will be updating these all the time, so you'll always have the latest news from the pandas.
Get in touch with the team today!
We want to hear from you - if you're a candidate or hiring ecommerce talent, we can help today. Simply fill out the form and we'll be in touch!